Site Updated
Posted by xorth
Ubi changed some things which broke our site. We have made the fixes needed and the site is working again! Enjoy
Stat Profiles Fixed
Posted by xorth
Our data collection was broken for a bit there but we have pushed a fix. Get back to stat tracking! :)
Rogue Kills Decreased?
Posted by xorth
Experiencing your Rogue Kills being rolled back or decreasing? So are many others. Here is a thread about it on reddit.. We just consume the data, the issue is on massive/uplay end. Please open a support ticket with them!

Thanks.
Steam Sign-In Fixed
Posted by xorth
Our green sign-in with steam was down, apologies about that. Should be back to working!
We released an Overwatch site!
Posted by xorth
Play Overwatch? Need a Tracker? We got you covered. We have released Overwatch Tracker with Stat profiles, Leaderboards & more to come.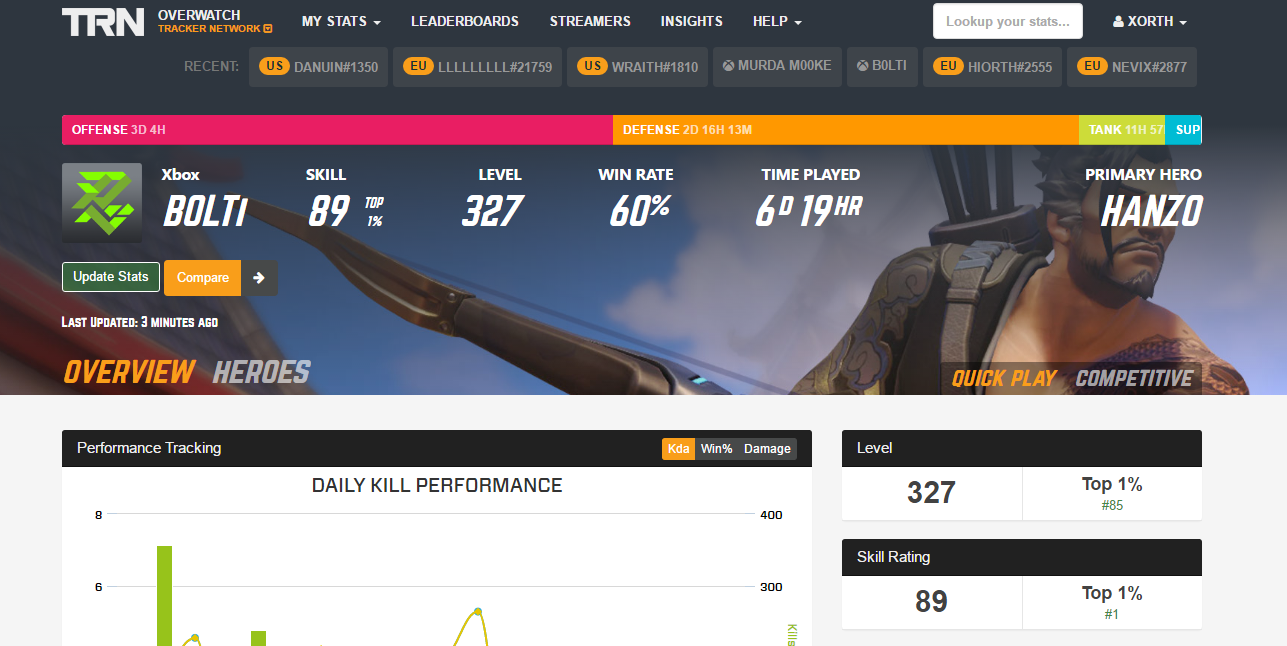 New Stats Available for PC Players
Posted by sgt frankieboy
We have added new stats for people who play The Division on PC!

Here they are:
These stats are only available for those who play on PC. This data is not available if you play on Xbox One or PlayStation 4.